Welcome to a Quick Demo of the FamilyAssetAllocator.com Software
Learn how to sign up and how to use the helpful tools within the platform by watching the video or continue reading below:
How to Use FamilyAssetAllocator.com
Set Up Your Firm
Setting up your firm for the first time only takes a few steps in FamilyAssetAllocator.com. First, enter the basic information about your firm and your billing contact information. Then, you will enter your billing information.
The last step in setting up your firm is to enter an administrator's login information. This can be the same name as the billing contact, but it can also be another name. This will be used to log in later to edit your firm information and add attorneys.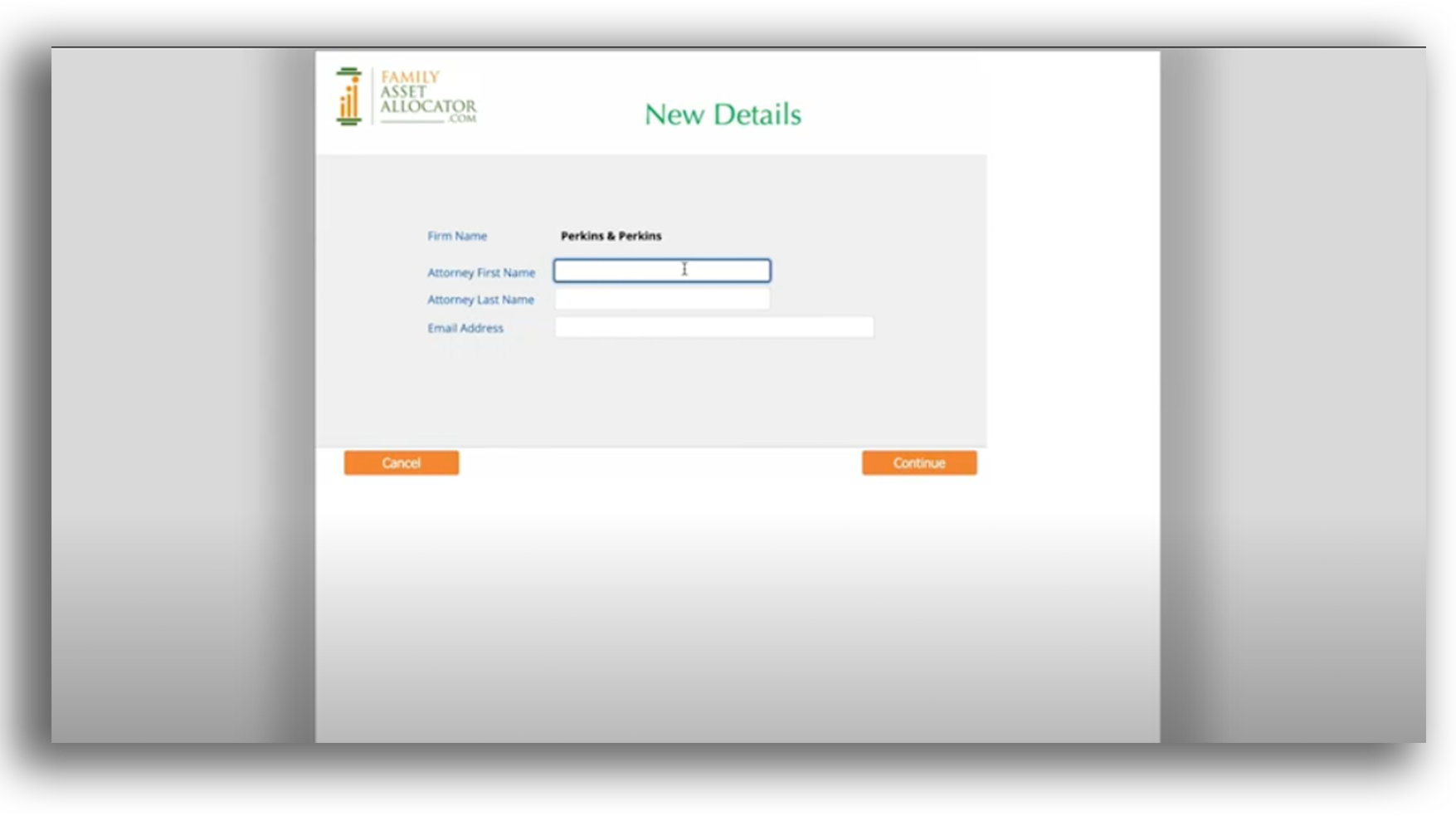 Add Attorneys
After your firm is set up, you can then add your attorneys.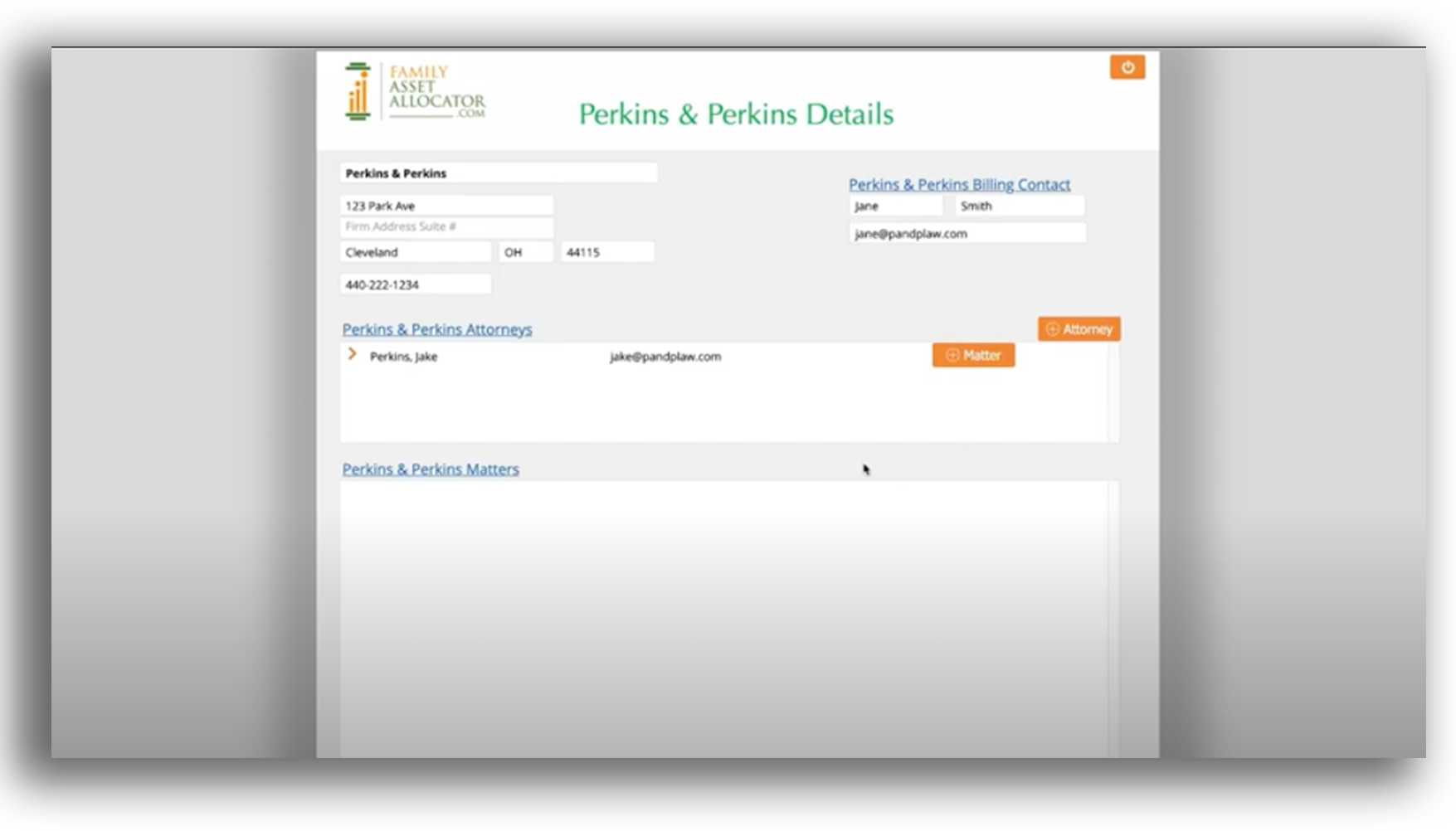 Enter Your Matter
Once you have added your attorney, you can add your first matter. You will enter the basic information related to the matter.
Send Your Client a Link
Finally, you can send your client a link to FamilyAssetAllocator.com in an email. They will then be able to log in and enter their assets and liabilities.